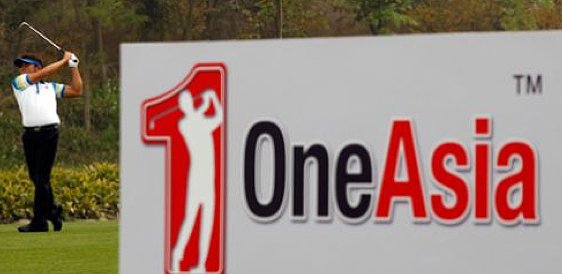 SINGAPORE – OneAsia announced the addition of a qualifying school to determine tour eligibility and revealed a preliminary 13-tournament schedule for the 2011 season.
The circuit's tentative schedule for next year includes the creation of four events. The season is scheduled to open with a new championship in Indonesia, March 24-27, and culminate with the US$1.5 million OneAsia Championship next December.
ONEASIA TOUR PRELIMINARY 2011 SCHEDULE
March 24-27 Indonesian Championship US$1 million *
April TBA: Volvo China Open US$2.5 million
May 5-8: Maekyung Open US$1 million
May 12-15: Korea Event US$1 million *
May 19-22: SK Telecom Open US$1 million
June 9-12: Thailand Open US$1 million
Jun 30-July 3: Indonesia Open US$1 million
Oct. TBA: Kolon Korea Open US$1 million
Oct. 13-16: Midea China Classic US$1 million
Oct. TBA: China Event US$1 million *
Nov. TBA: Australian Open A$1.5 million
Nov. TBA: Australian PGA Championship A$1.5 million
Dec. 8-11: OneAsia Championship US$1.5 million *
*-New event
"Further additions will be made to this preliminary schedule in the coming weeks and months, with a view to stage a total of 15 to 17 elite tournaments across the Asia Pacific region in 2011," OneAsia said in a statement.
The release of the OneAsia schedule comes a fortnight after the PGA Tour staged its first co-sanctioned event in the region (with the Asian Tour), the CIMB Asia Pacific Classic in the Malaysian capital of Kuala Lumpur.
Concerns have been raised that PGA Tour commissioner Tim Finchem is looking at the viability of a fall series in Asia.
Meanwhile, OneAsia and the Asian Tour continue to be at odds. So deep-seated are the divisions that the rival circuits have not met to discuss scheduling issues for 2011.
There are legitimate fears that tournament date clashes next year will compromise players and event sponsors. The Asian Tour is expected to release its 2011 schedule in the coming weeks.
OneAsia also announced details for its inaugural qualifying school, which will be held in two stages.
The first stage will be held in two locations: Sandhurst Club in Australia, which also will concurrently host the first stage of the PGA Tour of Australasia Q-school, in December; and Mission Hills Resort Haikou on the island of Hainan in China, in January.
Top finishers advance to the final stage, which also is scheduled for Mission Hills, in mid-January. The player who wins Q-school is guaranteed entry into all 2011 OneAsia events, including co-sanctioned and limited-field events.
Additionally, players ranked 2-10 will receive priority ranking in OneAsia's eligibility categories, providing them opportunities to compete in full-field OneAsia events. Players ranked 11 through 40 also will be eligible for OneAsia membership.
Starting in 2011, leading players from the Mercedes-Benz Tour will be eligible for OneAsia events. OneAsia will continue to provide exemptions for top players from the China Golf Tour, the Korean Golf Tour and the PGA Tour of Australasia.
E-Mail/Share

Share this item
Grab the link